Decades promoting a culture of high quality espresso and gourmet coffee
The Mazzucco Family
Giuseppe Mazzucco's story is one of unwavering passion and determination. With a bold spirit, he left his homeland to seek opportunity in America, ultimately devoting his entire life to Cafe San Antonio, his beloved company. Through his tireless efforts, he succeeded in spreading the Espresso culture far and wide, making it the industry standard. With the steadfast support of his loving wife and three devoted children, Giuseppe held a prominent position as a leader in Venezuela's food service market for decades, earning him widespread acclaim and respect. His legacy lives on through his son, who founded AllCoffee in the USA in 2007. Today, the new Mazzucco generation continues to promote the art and culture of espresso and coffee, honoring their father and grandfather's legacy.

Milan 1946
Back in 1946, a 13-year-old Giuseppe Mazzucco fled the ravages of World War II and landed in Milan, where he began his journey in the art of preparing and serving espresso coffee. Little did he know that this experience would later propel him to a position of leadership in the establishment of Italian espresso and high-quality coffee culture in South America. And to think, over 60 years later, his family would carry on his mission in North America - a legacy he surely never could have imagined.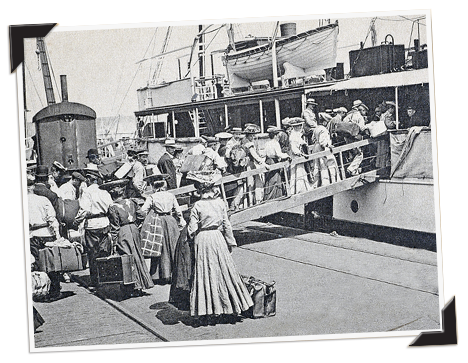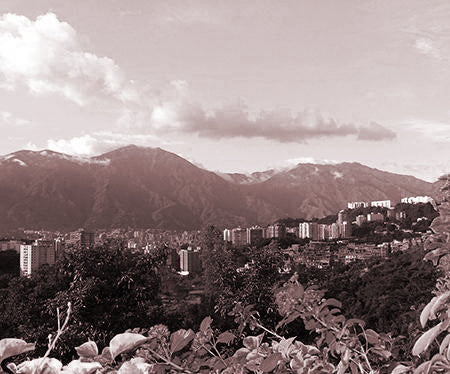 Venezuela
When the Italian expresso experts as Giuseppe Mazzucco emigrated to Venezuela in the 1950's, they found no espresso machines and best in class Arabica coffee beans at the Highland plantations (Los Andes), so they created 100% Arabica premium blends for the introduction of the espresso machines to restaurants, bars and bakeries (Panaderías). No one did this better than Café San Antonio, that became and still the absolute foodservice leader in Venezuela with the San Antonio Espresso Beans, serving more than 6000 customers. As Espresso machines became so popular around the country, people wanted to enjoy that same high quality at home, so Café San Antonio grew also in the Supermarkets, as the one brand that offers to retail consumers the same high-quality coffee sold to the Panaderías.
USA
In 2007, Benedetto Mazzucco, son of Giuseppe Mazzucco, founded All Coffee in Miami, leveraging the family's extensive expertise in the coffee industry. He also collaborated with top-notch Cuban coffee experts to expand the company's portfolio and create our signature blend, Café Real Espresso. Since then, we have experienced steady growth, and we now directly serve over 1,000 foodservice clients and many more through our network of reputable foodservice distributors. We take pride in catering to the most renowned restaurants, bakeries, and supermarkets in the industry.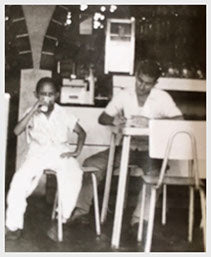 How it all started, way back when
After the end of World War II, the town of Minturno in Italy was left in ruins due to extensive bombing. It was during this chaotic period that a young 13-year-old boy named Giuseppe Mazzucco found himself in Milan, seeking shelter in a cafeteria. The humble cafeteria soon became his home, where he spent four years mastering the art of preparing and serving espresso coffee. In 1949, at the age of almost 18, Giuseppe boarded a ship to Venezuela, where he began his journey as a grocer, delivering goods with the scooter bike he had brought with him. However, it wasn't long before he opened his own restaurant in Guayana City - a restaurant that stood out for its use of an Italian espresso machine.
To procure the necessary coffee beans, Giuseppe had to make trips to Caracas, where he encountered two Italian brothers who had started a small roaster called Café San Antonio - Goppion Brothers. His relationship with the brothers blossomed, and soon, Giuseppe became a partner at "Café San Antonio - Hermanos Goppion." Their coffee distribution business grew quickly, and before long, they had extended their reach to most of the country.
In Venezuela, where arabica coffee beans were plentiful and the demand for Italian espresso drinks was high, the Goppion brothers became excellent mentors for Mazzucco. He learned from the best and soon became a master blender himself. After a decade of success, the Goppion brothers decided to sell their part of the business and return to Italy. That's when Giuseppe joined forces with two other Italian coffee roasters to move to a larger production plant with the name Café San Antonio.
Over the years, the San Antonio Coffee Group has continued to promote the Italian culture of premium quality espresso coffee, catering to restaurants, bakeries, and even supermarkets. The family business has grown into a solid legacy, keeping alive the tradition that Giuseppe Mazzucco had started all those years ago. The same espresso coffee that Giuseppe learned to prepare at the old cafeteria in Milan continues to be the hallmark of the Mazzucco family's commitment to excellence.

Powered by AZEXO Shopify page builder